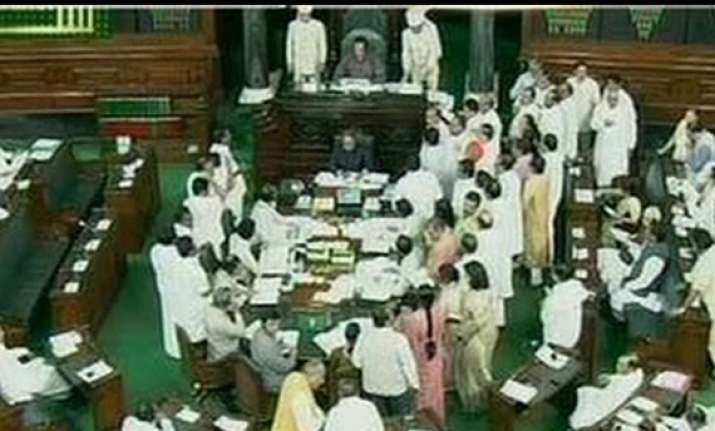 New Delhi, Nov 22: Both houses of Parliament were adjourned till noon today after BSP and Samajwadi Party MPs created uproar over two different issues.
While BSP members were demanding the dismissal of Akhilesh Yadav government over deteriorating law and order situation, the SP members were demanding withdrawal of govt's decision to introduce FDI in multi-brand retail.
Earlier, the Prime Minister introduced his new ministers in both house of parliament,.
Obituaries were read out for former and sitting MPs who passed away during the inter-session period. The Rajya Sabha also paid tributes to Shiv Sena chief Bal Thackeray.