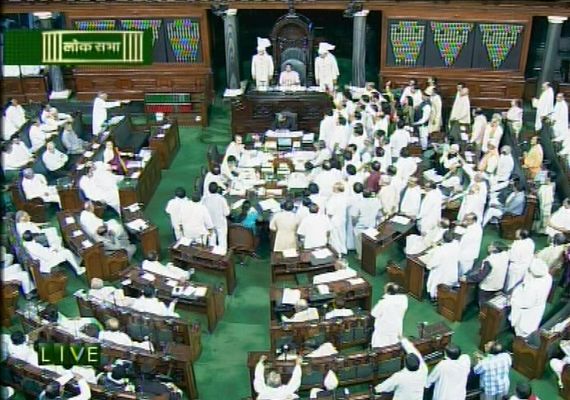 New Delhi, Aug 27: Both the houses of parliament were abruptly adjourned till noon after BJP and other NDA members created a ruckus demanding the prime minister's resignation over Coalgate scam.
The Prime Minister is expected to give a statement on the CAG report on coal blocks allocation in the noon.
The BJP has decided not to allow a debate on the issue, and is asking for the Prime Minister's resignation.
Several allies like Shiv Sena, Janata Dal-U and Akali Dal also joined the BJP members in demanding Dr Singh's resignation.