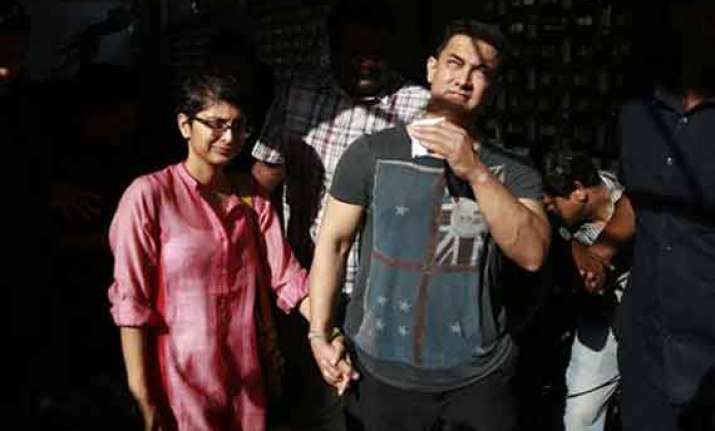 Mumbai: Leading Bollywood actors including Aamir Khan, Vidya Balan and Farhan Akhtar voted here early Thursday and urged everyone to emulate them.
Here's a list of celebrities who voted in some of the six Lok Sabha constituencies in India's entertainment capital. And they took to Twitter to share their tryst with democracy:
Juhi Chawla: Cast my vote in a general election for the first time! So happy to have done my duty. I voted for change!
Farhan Akhtar: I've cast my vote. Have you yet?
Preity Zinta: It's time to stop complaining about the system and take action. Boys and girls either vote now or forever keep quiet!