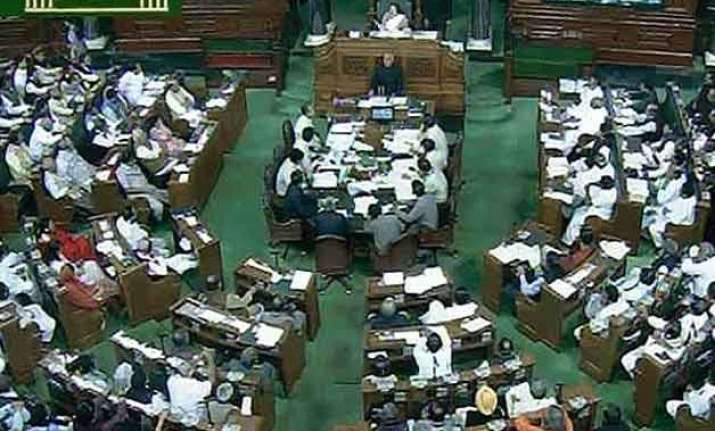 New Delhi: The government is likely to table in the Lok Sabha tomorrow a Bill to make non-disclosure of overseas income and assets a predicate offence that will attract punitive action including upto a 10-year jail term.
The Bill will provide a short window to overseas asset holders to declare their wealth, pay taxes and penalties to escape punitive action.
The Undisclosed Foreign Income and Assets (Imposition of New Tax) Bill, 2015, according to Finance Ministry sources, will be tabled on Friday-- the last day of the first leg of the Budget session of Parliament.
The first leg will end tomorrow unless extended. After being tabled, the Bill could be referred to the Parliamentary Committee for scrutiny before being taken up for passage.
Earlier this week, the Cabinet approved the Bill which provides for a maximum of 10 years rigorous imprisonment for offenders who conceal income and assets and indulge in evasion in relation to foreign assets.
Under the provisions of the new Bill, the offence will be non-compoundable and the offenders will not be permitted to approach the Settlement Commission for resolution of disputes. There will also be a penalty at the rate of 300 per cent of taxes on the concealed income and assets.
The Income Tax assesses, who have overseas assets, will get a one-time opportunity for declaring them. The time-frame of the short window will be notified after the passage of the Bill. According to sources, the window will be for a few months.
The proposal to come out with a new law on the black money was mooted by Finance Minister Arun Jaitley in his budget speech.
The Bill seeks to make non-filing of income tax returns or filing of returns with inadequate disclosure of foreign assets liable for prosecution with punishment of rigorous imprisonment of up to 7 years.