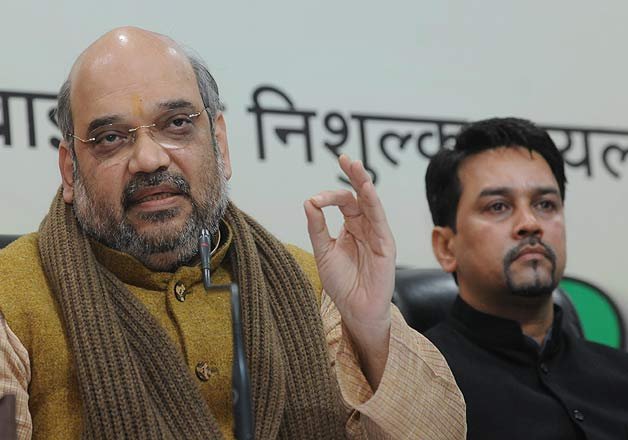 New Delhi: The Bhartiya Janata Party (BJP) has already started its preparations for the assembly elections that will be held in Bihar by the end of 2015 and West Bengal in 2016.
With a common plan, the party is looking to win the assembly elections in both the states. The BJP has also started to woo prominent leaders of the rival parties in both the states.
According to a report, a senior party official from BJP has in fact said that the leaders of the rival parties are in touch with the BJP and may soon cross over in the coming days. At least couple of ministers from the Mamata Banerjee led government in West Bengal and some leaders from Janata Dal (United) leaders in Bihar are already in contact with the top leadership of BJP.
BJP which is not a strong force in Bengal is trying to replace the left parties as the principal opposition in the state after an impressive performance by the party in 2014 Lok Sabha elections.
Meanwhile in Bihar many leaders from the JD (U) are not much happy about the decision of Nitish Kumar joining hands with Lalu Prasad and BJP is trying to win over those leaders in the state.