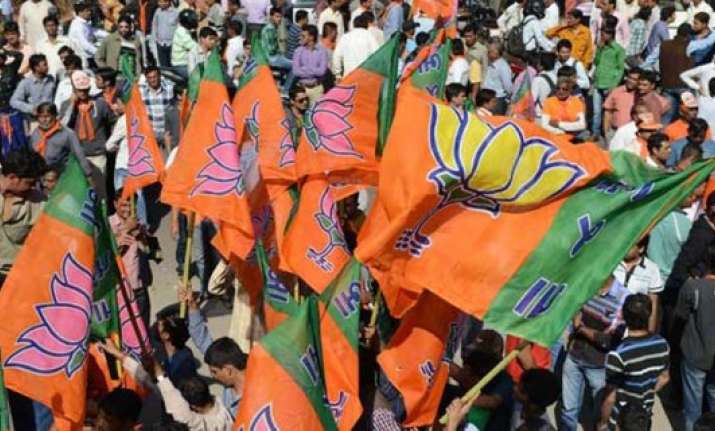 New Delhi: BJP will form the next government in Haryana on its own as people have made up their minds to uproot the Congress, said state party chief Ram Bilas Sharma.  
Claiming absolute majority in the forthcoming assembly polls in the Haryana, Sharma here said,"We fought in 8 seats in last Lok Sabha elections and won the 7, in terms of assembly segments it results in 54 seats out of 72."
Haryana BJP chief said party will fight all the 90 assembly seats and is confident of winning the majority.  
"Haryana Janhit Congress (HJC) head Kuldeep Bishnoi broke the alliance by using abusive language. The public is watching and will teach him a lesson," Sharma said blaming Bishnoi for the snapping of BJP-HJC ties.