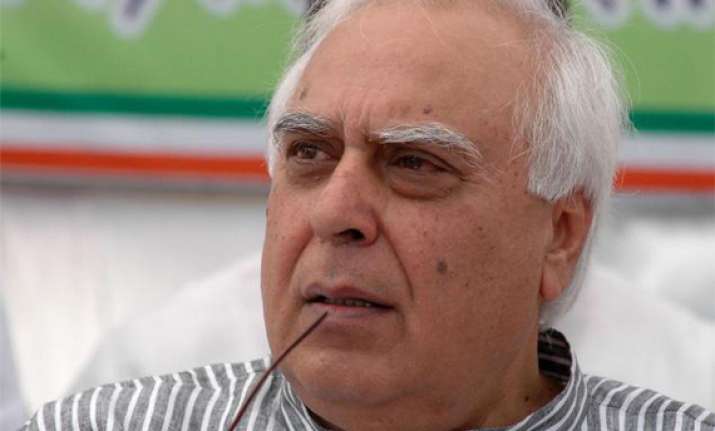 New Delhi: The BJP would be restricted to about 120 seats in the Lok Sabha elections and there was "no Modi wave" in the country, Law Minister Kapil Sibal said Monday.
The Bharatiya Janata Party, which has a target of more than 272 seats in the elections, "was not there" in 215 of 543 constituencies, Sibal told IANS.
"Of the remaining about 330 seats, they expect to win 272 seats. It is nonsensical," the Congress leader said.
Going by the normal rate of success in an election, the BJP could win 120-130 seats, he said.
"The highest they will get may well be around 120 seats," said Sibal who is recontesting the elections from Chandni Chowk in Delhi.