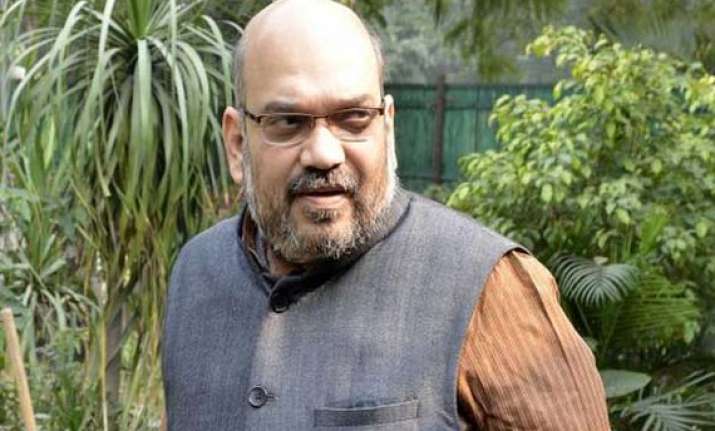 New Delhi: BJP will soon announce its candidate for Vadodara Lok Sabha seat vacated by Prime Minister Narendra Modi.
BJP President Amit Shah along with Home Minister Rajnath Singh met Modi at his residence last night to discuss the party candidates for the bye-elections to fill vacancies in Lok Sabha as well as some state assemblies including UP and Gujarat.
Sources said the leaders also discussed possible changes in BJP Parliamentary Board, the highest decision-making body of the party.
Speculation is rife that certain party seniors may be made special invitees to the body, paving the way for some new young faces.
The 12-member body currently has an additional member as Amit Shah automatically became the chairperson of the parliamentary board after he became the party president.
Among the constituencies is Vadodara Lok Sabha seat which Prime Minister Modi vacated after winning it with a record margin. He vacated Vadodara seat and retained Varanasi seat.
The leaders also discussed the work allocation of various office bearers of the newly-constituted BJP team under Shah's leadership.
The office-bearers were recently chosen by Shah, Modi's close confidant.