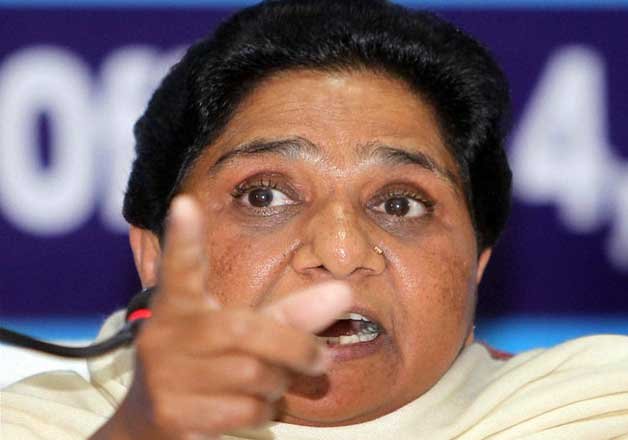 Lucknow: BSP supremo Mayawati today charged the BJP with trying to get President's rule imposed in Bihar for electoral gains in the next state assembly polls.  
"BJP is plotting to grab power, if not directly then through President's rule to gain electoral benefits in the assembly elections," Mayawati told newspersons here.  Assembly elections in Bihar are due later this year.
Terming as unprecedented BJP's defeat in the just-concluded Delhi Assembly election, she said it proved that people of the country do not like mere promises and tall claims.
"Instead of taking a lesson from its dismal show in Delhi, BJP is continuing with its old ways and has also engineered defection in Jharkhand.
"The party which came to power at the Centre, polling a mere 31 per cent vote is now out to project itself as the party of masses by wrongly magnifying its membership drive ... it is in the race to have governments in as many states as possible but this is not going to benefit them...," she said.
Mayawati said BJP's defeat in Delhi is because of the party's failure to fulfil its poll promises and inclination towards capitalists.
BJP has been defeated in its stronghold Delhi for following anti-people policies, working on communal agenda and having big ego, she said, adding this defeat has also made it face humiliation not just in the country but also in the United States.
"The country's image of religious freedom has suffered a jolt and now this has become an international issue on which the US President and a newspaper of that country have also made a negative comment," she charged.
On BSP's bad showing in the Delhi polls, she said people outrightly rejected BJP and Narendra Modi and voted en bloc to teach BJP a lesson. That is why her party candidates lost, she said.