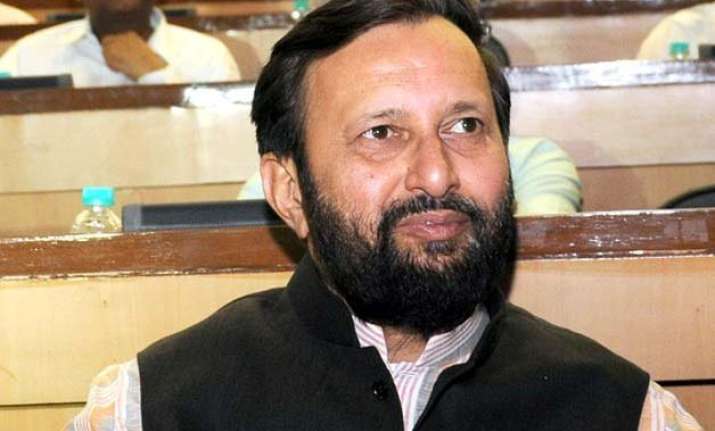 Hyderabad: Terming as "atrocious" the Congress' allegation of snooping on Rahul Gandhi after a visit by policemen to his residence, the BJP today said the opposition party was bereft of issues and raking up non-issues.
"This is absolutely an atrocious charge by Congress and there is nobody snooping. Congress people don't know where Rahul is. So, how we will snoop. That's not the issue," Union Environment Minister Prakash Javadekar told reporters here.  He was reacting to a query over the Congress accusing the Narendra Modi government of carrying out "political espionage" and "snooping" following the visit of a Delhi Police team to Gandhi's residence.
"It's a routine police procedure to which they (Congress) are over-reacting. I think Congress has lost the plot, and they are bereft of any issue. They have no public issue and therefore they are raising such issues which are non-issues," the senior BJP leader asserted.
Javadekar also condemned the alleged gangrape of a 71-year-old nun at a convent school in West Bengal's Nadia district yesterday.
"All rapes are heinous crime against women. Men need to be sensitised more and women need to be protected in a much better way and this is absolutely unacceptable. The state government (West Bengal) has to take tough action," he replied to a query on the incident.
Asked about the controversial comments of JD(U) President Sharad Yadav on South Indian women, Javadekar said, "I think he has explained, but this is very bad and these (comments) are bad in taste."