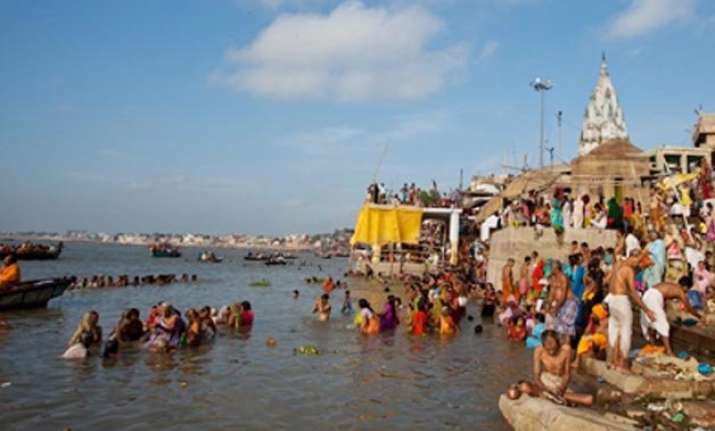 New Delhi: Top BJP leaders yesterday reviewed the progress in the 'Namami Gange' project to which government has allotted a whopping Rs 20,000 crore.
During the meeting which was attended by BJP President Amit Shah, Union Water Resources Minister Uma Bharati briefed top party leaders at the party's headquarters here, on the project of cleaning River Ganga.
The 'Namami Gange' project is Prime Minister Narendra Modi's pet project to which the government has allotted a budget of Rs 20,000 crore, a four-fold increase over the money spent in the last three decades for the river's conservation.
BJP, which after winning 73 of the 80 Lok Sabha seats in Uttar Pradesh, is focussing on the ambitious river cleaning project in its bid to seek power in the state in the next Assembly polls slated in early 2017.
A total of 40 per cent of the country's population is living along the river that passes through the Hindi heartland.
The Centre has incurred an overall expenditure of approximately Rs 4,000 crore on this task since 1985.
In 1986, the then Prime Minister Rajiv Gandhi had launched the 'Ganga Action Plan', a Rs 462-crore project, with the main objective of pollution abatement and improvement of the water quality. However, it is one of the most polluted rivers in the country in which level of pollutants is more than 3000 times than the permissible limit defined by the WHO as "safe".
The Centre seeks to provide 100 per cent funding to various activities/projects under this programme.
Marking a major shift in implementation, the government is focusing on involving people living on the banks of the river to attain sustainable results.
In an attempt to bolster enforcement, the Centre also plans to establish a four-battalion Ganga eco-task force, a territorial army unit, apart from contemplating on a legislation that aims to check pollution and protect the river.