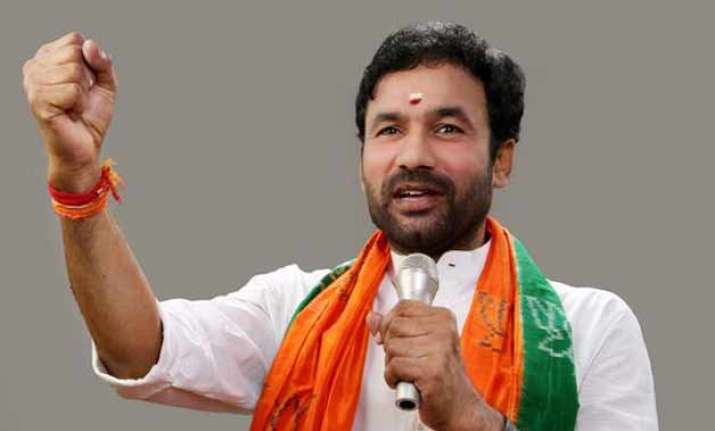 Hyderabad: Noting that BJP truly represented the aspirations of the people in the country, the party's Telangana president G Kishan Reddy has said efforts would be made to strengthen the party organisation in the newly-created state.
Reddy, who took part in the party's foundation day events here yesterday, said Telangana people should support BJP as it would not let them down.
BJP's flag was hoisted in the party's state headquarters here and programmes like distribution of fruits in hospitals were organised on the occasion of the foundation day.
BJP General Secretary P Muralidhar Rao said the party functioned as per democratic values and that even people from humble origins could rose to senior positions in the party.
Meanwhile, BJP spokesperson Krishna Sagar Rao alleged that the government had political considerations in mind with regard to the killing of two suspected SIMI activists in Nalgonda district.
"The Telangana government did not utter the word 'SIMI'. It is so against their political interests in Hyderabad," he said in a release.