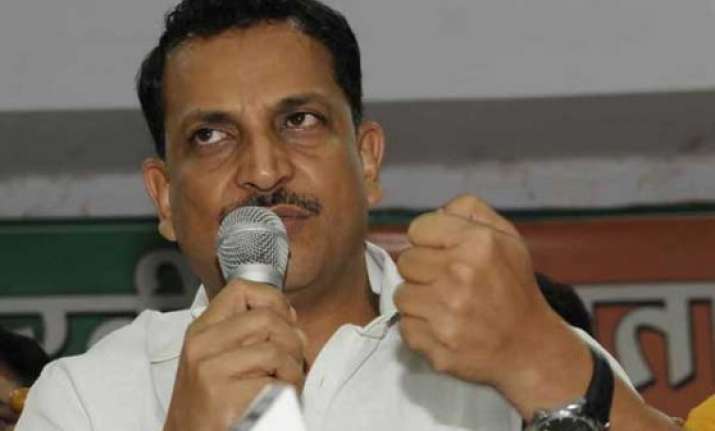 Mumbai: Even as suspense continued over the composition of government in Maharashtra, the Bharatiya Janta Party (BJP) said that being the single largest party in the assembly it will stake claim to form government even before cobbling together a majority.
"There is no need to have full majority to approach the Governor to stake claim to form government. It is not necessary that we have 145 out of 288 members in Assembly to stake claim. What is needed is that we ought to be the single largest party which we are," BJP general secretary incharge of state Rajiv Pratap Rudy said here on Monday.
With 122 MLAs in the 288-member House, the BJP alone has the mandate for form government, he said.
Rudy said the party will formally stake claim after electing leader of its legislature party.
"Very soon," he said responding to a question as to when the newly-elected MLAs will meet to elect their leader.
The meeting will take place when central observers appointed for the election of the legislature party leader-- Union Home Minister Rajnath Singh and BJP general secretary JP Nadda-- arrive in Mumbai, he said.
Sharad Pawar's NCP with 41 MLAs has already offered "outside support" to the BJP in government formation, while there is no clarity on whether the party will reunite with former ally Shiv Sena to form a coalition government.
Maintaining that the MLAs will be given a free hand in electing their leader, Rudy said, "The central leadership will approve whoever the legislature party chooses its leader."
To a query regarding BJP's state core committee member Pankaja Munde publicly voicing her chief ministerial ambition, Rudy said, "She has explained that she will abide by whatever decision the party takes and I have conveyed her views to the central leadership."
He credited the victory in Maharashtra to the charisma of Prime Minister Narendra Modi, meticulous planning by party president Amit Shah and teamwork of state BJP leaders.
Meanwhile, BJP's newly-elected MLAs informally met at the state party office and celebrated their victory as sweets were distributed amid beating of drums.