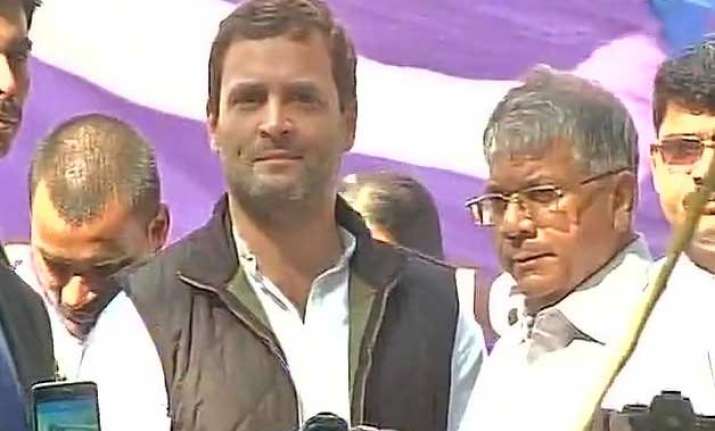 New Delhi: Bharatiya Janata Party will move a notice against Congress vice president Rahul Gandhi for using 'racist' fair and lovely remark in his speech in the Lok Sabha.
"Rahul Gandhi mocked the disclosure scheme of the government of India by terming it as a Fair and Lovely scheme. The advertisement of Fair and Lovely has been banned by the Supreme Court because it is a racist in nature. It creates a difference between black and white and often it feels it creates a difference between north and south," BJP MP Arjun Meghwal said.
"This kind of remark is not expected from a person sitting at a responsible post of a grand old party," he added.
Meghwal further said the BJP is preparing the notice affirming that they would raise our concern in the house. During Motion of Thanks to President for addressing joint session of Parliament, Rahul had said the Narendra Modi government has launched a `Fair and Lovely` scheme to convert black money into white.
BJP has also reacted strongly to Rahul Gandhi mentioning Savarkar in his speech in the Lok Sabha on Wednesday. "I said Gandhi is ours, Veer Savarkar is yours, am I wrong? Have you discarded Savarkar?" Rahul Gandhi had asked BJP legislators.
BJP member Kirit Somaiya has sought an apology from Rahul Gandhi for his "derogatory" remarks against Savarkar and also lodged a complaint with Lok Sabha Speaker Sumitra Mahajan.
"Veer Savarkar is a national hero and a great freedom fighter. Parliament has already recognised his contribution by installing his portrait in the Central Hall," Somaiya, BJP MP from Northeast Mumbai, said in the letter.