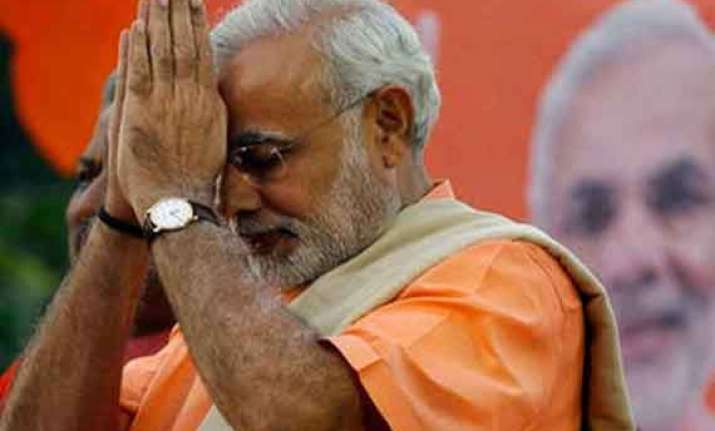 New Delhi: The NDA will get an "absolute clear-cut mandate" to form the government in the general election, BJP's prime ministerial candidate Narendra Modi said Tuesday, dismissing speculation of any need to align with key regional parties that could object to his prime ministership.
In a free-wheeling interview with a News channel, Modi answered a range of questions from governance, Pakistan, his likely trip to the US, bringing back black money, the 2002 Godhra riots, his marriage and on the Congress.
Modi, who opinion polls project as likely to be India's next prime minister, to a question on Pakistan, said India needed to be governed in a way so that no other nation is able to intimidate it.
On whether he would visit the US, which has denied him a visa since 2005 because of the 2002 Gujarat riots, Modi dodged a direct answer.
"This is a tough question... the country has chosen me to work for the nation," he said, implying that the US would naturally have to buckle.