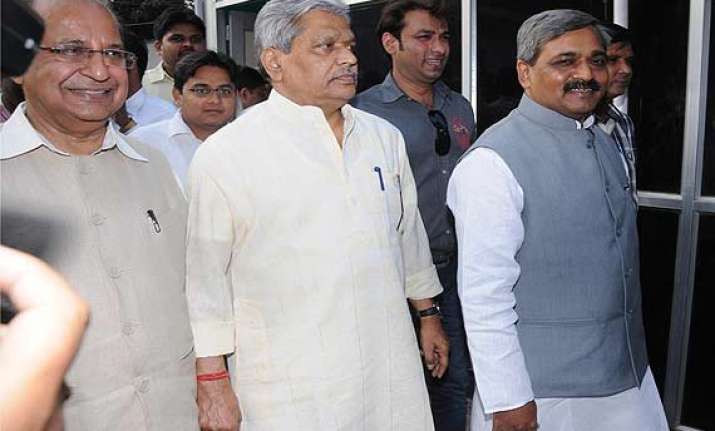 New Delhi: In a bid to give tough fight to its opponents -AAP and Congress in the Delhi Assembly elections, BJP has decided to focus on people working with unorganised sectors to increase the party's support base in the national capital.
According to BJP, lakhs of people, who are working with unorganised sectors as newspaper hawkers, domestic helps, sanitation workers, priests, drivers of e-rickshaws and autorickshaws and those working in certain weekly markets, play vital role to decide the fate of any political party in Delhi.
A senior BJP leader said that in the last Assembly elections, the Aam Aadmi Party had focused on this sector and came to power. "There are 1,200 weekly markets across the national capital where over 15 lakh people, including their family members, are voters.
We have hatched a plan to connect them to the party, which will increase party's support base.  "Besides, we will also reach out to drivers of autorickshaws and e-rickshaws to make them members of the party as party has done a lot for them.
Central government has taken step to regularise e-rickshaws," Anand Sahu, President of BJP's Asangathit Mazdoor Morcha, said.  He also said that there are several unions connected to these sectors and party have asked their office bearers to be active ahead of the Assembly elections.  
Following the footsteps of Aam Aadmi Party, BJP will also target sanitation workers and will ensure that most people working in this field join it.
"As per our survey, there are more than 1.12 lakh people working as sanitation workers in Delhi and we are now hatching a plan for them on how party will get their support," he said.  
Party has also decided to garner support of priests, newspapers hawkers and domestic helps by reaching out to them.  "Most purvanchalis are working in unorganised sectors and party is hoping that it will definitely get their support as party recently made a lot of efforts to get Chhath declared as public holiday," he added.