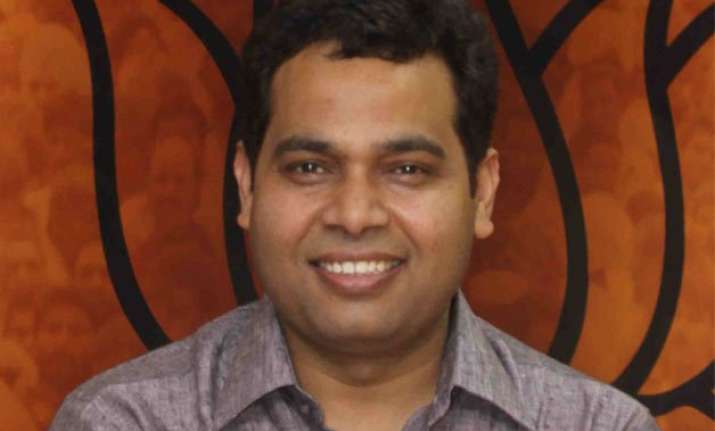 New Delhi: Congress today came under fire for engaging in "doublespeak" as BJP charged that while its Vice President Rahul Gandhi was on the one hand opposing the NDA government's bid to improve rural infrastructure, he was attacking it over the issue of a food park project in Amethi on the other.
Accusing Gandhi of playing politics in the matter, BJP said he had done nothing to get the various clearances to enable the park in his constituency to become a reality.
"The case of Amethi food park and its cancellation is the result of a decision taken by the UPA government.
"Gandhi is playing politics on the issue. While on the one hand he is seeking setting up of the food park, he is opposing industrialization through setting up of industrial corridors on the other that would create jobs and promote rural infrastructure," said BJP national secretary, Shrikant Sharma, adding that it was a case of "doublespeak" by the party.
He said that the decision to cancel the Amethi food park was taken at a meeting in February, 2014, when IMAC decided that despite seven extensions, if the SPV was not able to meet all the conditions for final approval by March 31, 2014, then the project would be cancelled without further notice.
"Except for giving extensions there was no serious attempt by the previous government to make the food park a reality. The local Amethi MP made no effort to raise the issue with any ministry or in Parliament. The food park joins the list of projects in Amethi that lie incomplete.
"People of Amethi are remembered only during elections. They are made to remember strong familial ties, but when polls are over, nothing is done for them. This is a very sorry state of affairs," Sharma said as he criticised Gandhi for opposing the NDA government's move to promote industry by charging that it was "pro-corporate".