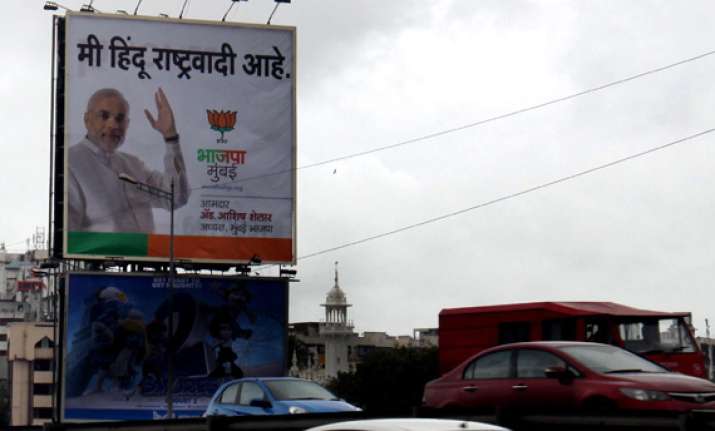 New Delhi: The BJP and the RSS are pumping in "humongous" amounts of money never seen before to win the Lok Sabha polls to create a "Hindu Rashtra", the CPI-M said Thursday.
The manner in which the BJP along with the RSS was spending money to ensure the victory of its prime ministerial candidate Narendra Modi "is indeed unprecedented", the CPI-M journal "People's Democracy" said.
"The volume of money and resources already spent are, indeed, humongous -- a scale that independent India has never seen before," said an editorial in the journal.
It said the recently enhanced Election Commission's limit on expenditures per candidate per constituency of Rs.70 lakh had already been far exceeded by the Bharatiya Janata Party and its ideological parent, the Rashtriya Swayamsevak Sangh, on just one issue: in projecting the prime ministerial aspirant Narendra Modi.
"If the expenditure generally incurred by the BJP as a political party on its propaganda and on its other candidates nationwide is added, then already more than double of the Election Commission limit would have been exceeded per constituency."