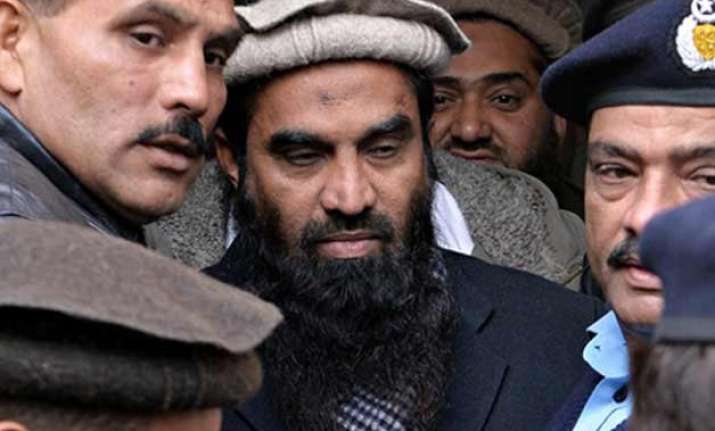 New Delhi: BJP today termed as "unfortunate" the release of 2008 Mumbai attacks mastermind Zaki-ur Rehman Lakhvi by a Pakistani court and said the neighbouring country should take strict action against him and not adopt double standards on terrorism.
The party said since Lakhvi is a terrorist and Pakistan should deal with him accordingly and noted that this is a case for India to test Pakistan's sincerity in its fight against terrorism.
"Reports coming from Pakistan about Lakhvi's release are very unfortunate. He should remain confined behind bars as he is a terrorist and could be a threat to humanity. Pakistan has always adopted double standards on terrorism," BJP national secretary Shrikant Sharma said.
He said terrorism is a threat to the entire world and all nations, including Pakistan should take up the fight against it sincerely.
"Pakistan should take action against Lakhvi and we hope he will be put behind bars once again as it is an international issue," he said.
Sharma lamented that Pakistan has not acted against the Mumbai terror attacks mastermind even though it has been handed over enough solid evidence to act against Lakhvi.
BJP spokesperson G V L Narasimha Rao said, "This indeed is a case for Government of India to test Pakistan's sincerity in bringing to justice the mastermind of 26/11 attacks."
He said Lakhvi has been repeatedly getting relief from Pakistani courts mainly ecause Pakistan government has not submitted a proper chargesheet and not prosecuted him for his involvement in masterminding the 26/11 Mumbai blasts.
"I think under pressure from Government of India, he is being detained in jail. I think this should have been anticipated by the government of Pakistan and possibly they are testing the patience of Indian government," he said.
Rao noted that Prime Minister Narendra Modi has also said that Pakistan has to create proper conditions for a bilateral engagement with India and giving justice to the victims of 26/11 attacks is an important part of the overall atmosphere.
A Pakistani court today set free Zaki-ur Rehman Lakhvi, the 2008 Mumbai attack mastermind and LeT operations commander, suspending the Punjab government's detention order against him under a public security act, drawing India's ire.
Reacting sharply, India said it was an "extremely disappointing development" and asked Islamabad to immediately ensure that he does not come out of jail.