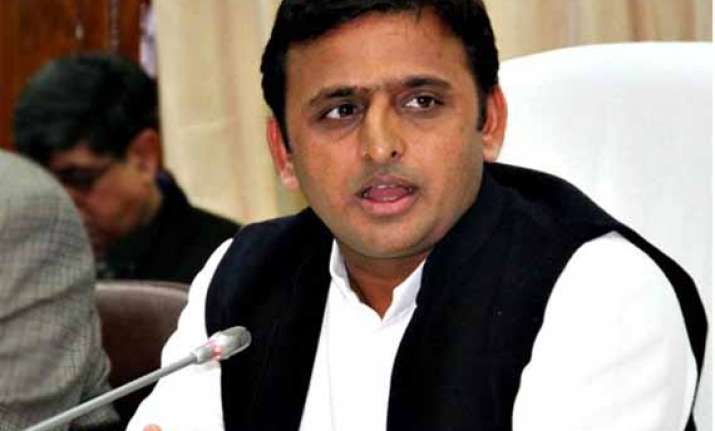 Lucknow: The BJP Monday said Uttar Pradesh Chief Minister Akhilesh Yadav was trivializing communal clashes and conversions in the state. It also objected to Yadav's jibe at veteran film actress and Mathura MP Hema Malini.
Terming Yadav's comment on Hema Malini's role in film "Dharmatma" as "trivial and in bad taste" state, spokesman Vijay Bahadur Pathak said the chief minister should "focus on the dangers of love jihad instead of citing films of the 1970s".
Citing the role essayed by Hema Malini in Firoz Khan-starrer "Dharmatma" where she played a Muslim girl who falls in love with a Hindu boy, Yadav had Sunday said the government cannot play a role in romantic relationships.
"What message is the chief minister trying to convey to the people," Pathak questioned.
"What does Hema Malini's role in the Bollywood film have to do with the situation in the state," he added.
The Bharatiya Janata Party also accused the ruling Samajwadi Party (SP) of showing disrespect to women by trivializing the whole issue of crimes against women.
"Earlier, the SP chief (Mulayam Singh Yadav) said boys will be boys and that they committed mistakes like rape in their young age. Then minister Ambika Chowdhary said that women were accusing men of rape for monetary compensation ... if this is not trivializing, then what is," he asked.