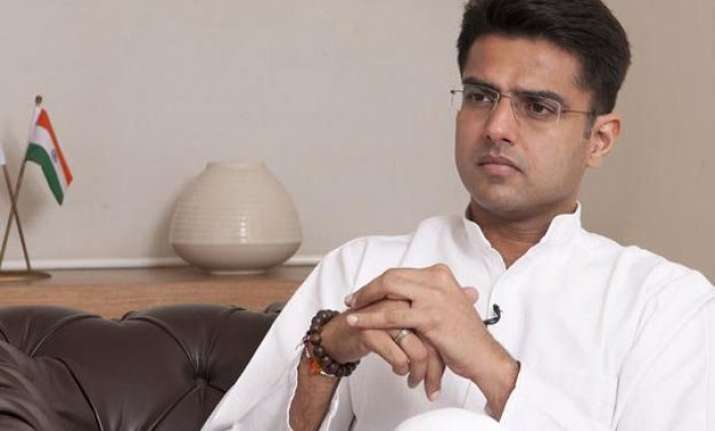 Bikaner: PCC president Sachin Pilot today said that BJP should break its alliance with PDP in Jammu and Kashmir, alleging the saffron party has betrayed the people for the position of deputy chief minister.
Pilot, during his visit to the city, told reporters that BJP's alliance with PDP was a betrayal with the people of the country.
He said that the party, if has morality, should part its ways and break alliance in J&K.
Condemning the alleged lathicharge on Youth Congress workers in Jaipur during a protest last week, Pilot said the state government was working in "autocratic" manner.
"BJP government wants to suppress the voice of Congress but the party will continue to raise such issues in the assembly," he said.