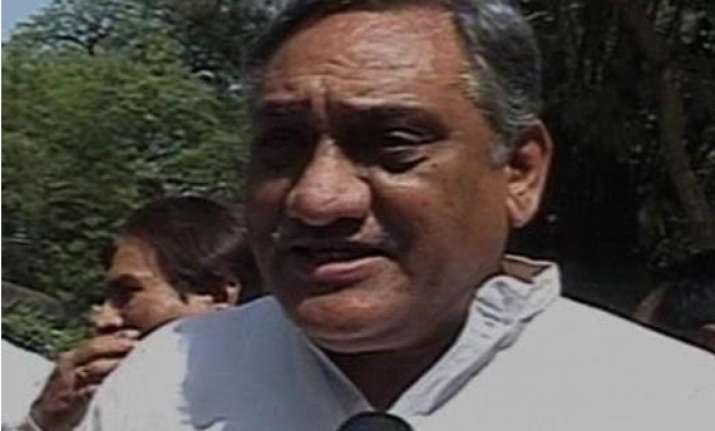 Dehra Dun, Jul 9: The Uttarakhand BJP today demanded from the election commission to cancel the Sitarganj byelection saying the polling was "bogus".  
Taking cognisance of the reports that an Uttar Pradesh MLA voted in Sitarganj yesterday where the byelections would decide the fate of Chief Minister Vijay Bahuguna, state BJP chief Bishan Singh Chufal said the party would also lodge a formal complaint with the election commission regarding the "bogus" voting in the constituency where over 76 per cent polling was recorded.
Bahuguna is facing a stiff challenge from BJP's Prakash Pant in the byelections, the results for which will be declared on July 11.
"We have evidences that the polling in Sitarganj was bogus. This became amply clear when an MLA from Uttar Pradesh cast his vote there to our surprise.
This is an open case for cancellation of the entire poll process," the BJP leader said.  Chufal also claimed that the government had misused official machinery in the elections in order to boost the fortunes of Bahuguna.