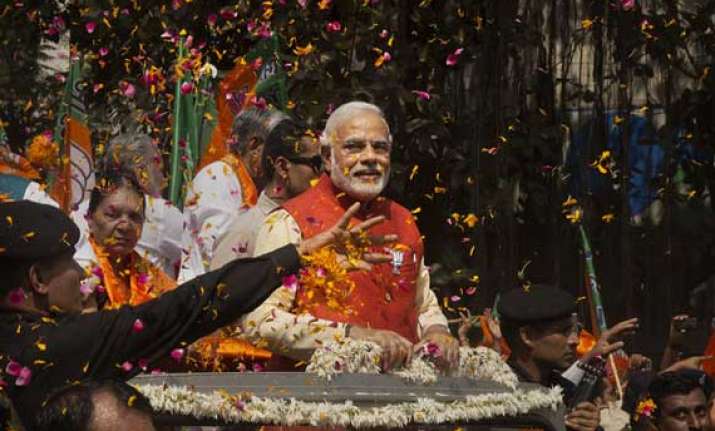 New Delhi: Exit polls projections that the NDA would form the next governmment were savoured by BJP but dismissed by Congress and JD(U) which said parties should await the poll results on Friday, citing how such an exercise in 2004 and 2009 went wrong.
Jammu and Kashmir Chief Minister and National Conference leader Omar Abdullah also dismissed the projections as a "great time pass" while Samajwadi Party leader Naresh Agarwal claimed they are "manipulated".
Agarwal further claimed that Narendra Modi will never become the prime minister.
The BJP-led NDA is projected to form the government at the Centre with exit polls last night giving between 249 and 290 seats to the Modi-led grouping, which is close to the half-way mark in the 543-member Lok Sabha. Counting of votes will be taken up on Friday.