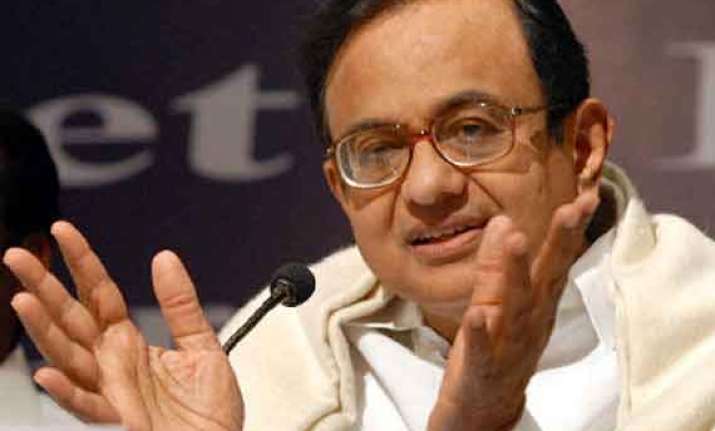 New Delhi: Finance Minister P Chidambaram today accused the BJP-ruled states of Gujarat and Madhya Pradesh of stalling progress on the Goods and Services Tax (GST) regime.
He also said it is possible for India, which is ranked the third-largest economy in terms of purchasing power parity, to clock 6 pc GDP growth in this financial year.  
"I think it's possible to aim and achieve a growth rate of 6 per cent in 2014-15, even while I recognise that the international situation remains very, very tepid," he told the media at the All India Congress Committee headquarters here.  
India's GDP growth slowed to a decade-low of 4.5 per cent in 2012-13. The government estimates the economy will pick up marginally in 2013-14 and expand by 4.9 per cent.  
Chidambaram, who highlighted the achievements of 10 years of United Progressive Alliance (UPA) rule, also said 2000-01 and 2002-03 were the worst years since liberalisation in terms of growth and then "Prime Minister Vajpayee was forced to replace the Finance Minister (Yashwant Sinha)."