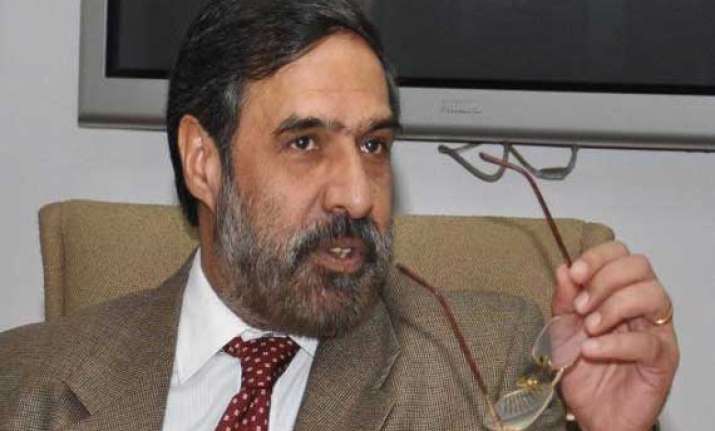 New Delhi: Rubbishing the opposition charge of policy paralysis in UPA government, Congress today alleged BJP should be held responsible for damaging the image of India and confusing global investors.
It was BJP which spread "misinformation" to investors that if the party comes to power it will reverse policy decisions such as FDI in multi-brand retail, senior Congress leader and Commerce and Industry Minister Anand Sharma said here.
"They built an environment which actually confuses the world that there is something which is wrong in India...if I have to hold anybody responsible for trying to unravel, which they fortunately could not, the India story is BJP, RSS," he said.
"They did not look at national interest but only looked at how to further their agenda by opposing the Prime Minister by disrupting Parliament," he said.
Earlier in the day, Leader of Opposition Rajya Sabha Arun Jaitley said that starting from a peak in 2009, UPA-2 ended with "big corruption, loss of credibility, leadership vacuum and policy paralysis".
Reacting to this, Sharma said "they (opposition) paralysed Parliament. They should be held accountable. In furtherance of partisan political agenda, they did damage to Indian parliamentary democracy over the years.
A blind opposition, disrupting Parliament, holding decision-making to ransom." Many important Bills were left pending, he said, adding that "instead of making such a sweeping indictment, they should be honest enough to apologise to the people of India for what they have done."