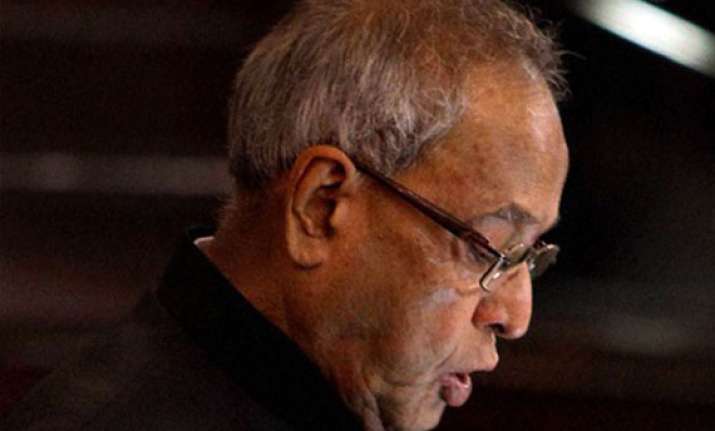 New Delhi: In a big relief to BJP, President Pranab Mukherjee has decided to cut short his Bihar visit by one day.
According to his changed schedule, Pranab Mukherjee will now be in the Bihar capital only on Oct 26.
He was earlier scheduled to be in Bihar on Oct 27 as well, the day when Bharatiya Janata Party's prime minister candidate Narendra Modi addresses a rally.
The BJP was worried that the heavy security arrangement for the President's visit will affect the movement of BJP supporters who are expected to throng the state capital that day.