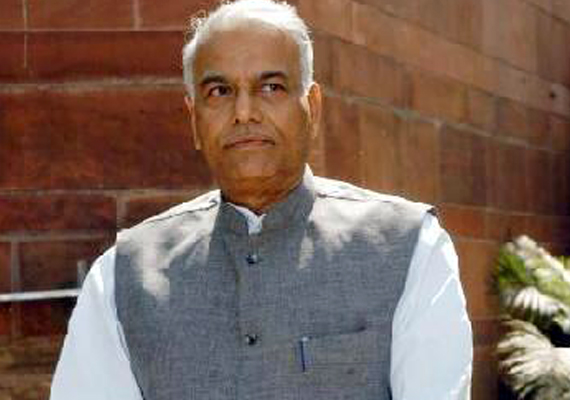 New Delhi, Aug 26: BJP today rejected Congress attempts to shift the blame on BJP-ruled state governments on the coal block allocation issue and offered readyness to face a CBI probe if any of its governments' recommendations turned out to be malafide.
Demanding the Prime Minister's resignation on grounds of moral responsibility and constitutional accountability, the party defended its strategy of obstructing Parliament.  
"If there has been any allocation of a coal block where there is malafide and CBI investigation is taking place, by all means, we never said don't go ahead and take action. We agree...
"I have absolutely no hesitation that if there has been a malafide allocation of coal where the state government may have made a recommendation, please go ahead and make an inquiry," Sinha told a TV channel.
He said that it is the duty of the state governments to make recommendations on allocation of coal blocks, but it was the responsibility of the Congress-led government at the Centre that had to take a final decision on the coal block bidding issue, which it held back for eight years.  
"It was the responsibility of the Government of India, which had asked for the comments of the state governments, to take their comments into consideration. Take their concerns on board and take a decision," he said.
Sinha reiterated that Prime Minister Manmohan Singh, who was the Coal Minister at the time such coal block allocations were made, should take the moral responsibility and resign.  
"There is a criminal liability and there is a moral constitutional accountability. What we are demanding today of the Prime Minister is to resign on the issue of morality, on the issue of accountability," he said.