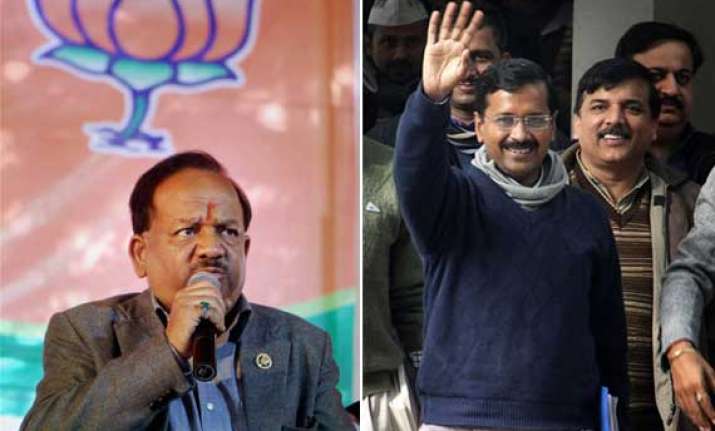 New Delhi: The principal opposition party is Delhi assembly BJP has offered to support the jan Lokpal Bill of Kejriwal government and has asked Kejriwal to stop the drama.
BJP has accused Kejriwal of trying to run away from the responsibility and said that the party will not allow Kejriwal to do that.
"BJP will not allow Arvind Kejriwal to resign and run away. We are committed to fight corruption and support Jan Lokpal. Send a copy to us. Arvind Kejriwal ji, you have made such a hue and cry about Jan Lokpal everywhere but have not sent a copy to members of assembly. Stop drama. BJP has never opposed the Jan Lokpal Bill but the way political drama is being enacted by Kejriwal by insulting constitution and the laws," Harshvardhan, Leader of Opposition in Delhi assembly,  tweeted.