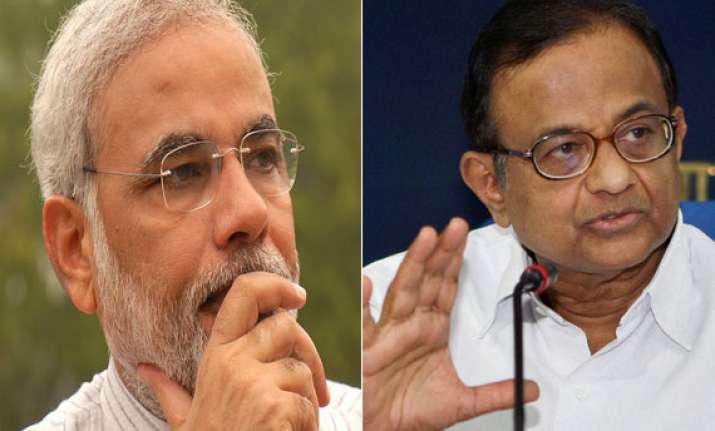 New Delhi: BJP today reacted sharply to Finance Minister P Chidambaram's comparison of Narendra Modi with Hitler and Mussolini, alleging if there was any leader who had practiced their policies it was Indira Gandhi who imposed Emergency and suspended fundamental rights.
"India does not need Hitler or Mussolini, that is why Narendra Modi is needed. Congress has a history of fascism.... Chidambaram is partially right when he says India does not need fascism. That is why we need to remove Congress," BJP spokesperson Meenakshi Lekhi said.
"If anybody snatched away the fundamental rights of people, it was Indira Gandhi. If anybody suppressed media freedom, it was Indira Gandhi... Rajiv Gandhi sought to suppress media by bringing in defamation law," she said.
Chidambaram had told reporters that Modi's politics borders on fascism and the country does not need a Hitler or Mussolini to solve its problems. 
Lekhi also made light of Priyanka Gandhi's barb at Modi that he was being childish by using terms like 'shehzada' and 'namuna' for her brother Rahul Gandhi and said she should practice what she preaches.
"What was that about rat"? Lekhi said, referring to Priyanka's earlier jibe that BJP leaders were rattled like panic-stricken rats. "We had tried to make her see sense yesterday and it appears it has made some impact," she said.