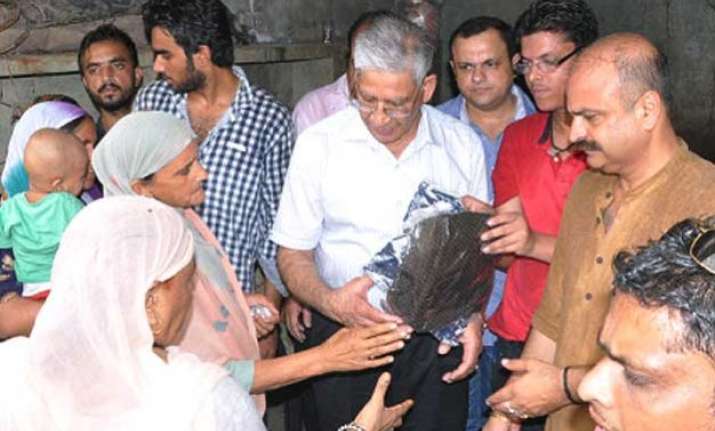 Jammu: Jammu and Kashmir unit of the BJP's youth wing today held a protest in Jammu against the release of top Hurriyat hardliner Masarat Alam.
"The protest was led by the state general secretary of the BJP youth wing and I was also part of it," senior BJP leader Yudhvir Sethi said.
Terming Masarat Alam as anti-national who would further fuel militancy in Jammu and Kashmir, the protesters demanded his immediate arrest.
"We will never tolerate the release of an anti-national leader who is a threat to the national security," a protester said.
He said the youth wing of the party would increase its agitation in the days to come if Chief Minster Mufti Mohammad Sayeed does not order the re-arrest of Mr Alam.
Meanwhile, questioning the decision of the BJP-PDP state government to release the separatist leader instrumental in triggering 2010 stone pelting agitation, the Congress asked Prime Minister Narendra Modi, Union Home Minister Rajanth Singh and the Rashtriya Swayamsevak Sangh (RSS) to clarify their stand.
"The Prime Minister, Union Home Minister, RSS besides MoS in PMO Dr Jitendra Singh and Deputy Chief Minister Nirmal Singh, who belongs to Jammu region, should clarify their stand on the Masarat issue," Jammu and Kashmir Pradesh Congress Committee (JKPCC) Chief Spokesman and MLC Ravinder Sharma said.
"We question the decision of the Mufti Sayeed government, of whose BJP is coalition partner... where is BJP gone. It seems BJP has gone in coma or they are on ventilator after becoming part of the government," Mr Sharma said.