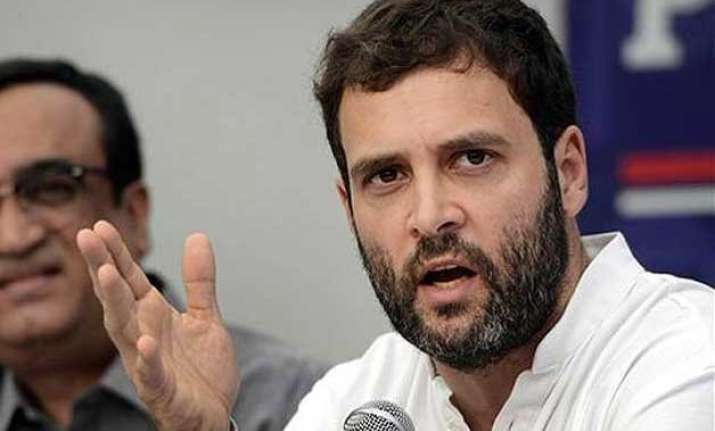 New Delhi: At an election meeting in Delhi Thursday, Congress vice president Rahul Gandhi accused BJP of inciting communal riots in places headed for elections and said not a single riot too place  when Congress was in power in Delhi for 15 years.
Rahul Gandhi also took a dig at Prime Minister Narendra Modi for wearing "a 10-lakh suit" during his recent summit in Delhi with President Barack Obama. He said PM had vowed to recover hordes of black or undeclared money hidden by Indians in foreign bank accounts, depositing 15 lakhs for each poor Indian.  "You have not got 15 lakhs, but he is wearing a 10-lakh suit."
The PM's dark-coloured suit had stripes that spelled out his name over and over, making it the focus of many media reports. Mr Obama was here for a three-day visit; he served as the Guest of Honour at Monday's Republic Day parade.
Mr Gandhi said PM had made promises to create jobs and check inflation. "You wanted employment and you wanted lower prices. Instead, he gave you a broom."
Delhi votes on February 7. Results will be declared three days later.
BJP has fielded former top cop Kiran Bedi as its chief ministerial candidate against Arvind Kejriwal of the Aam Aami Party. The Congress campaign is being led by Ajay Maken.