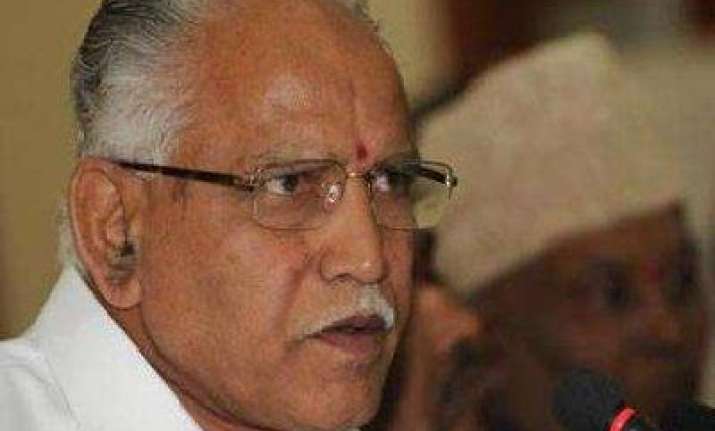 BJP is looking for the 'right' man to replace BS Yeddyurappa for Karnataka's top job. Party high command is working hard to convince Yeddyurappa to step down and the beleaguered Karnataka leader is expected to arrive in Delhi on Monday to meet party chief Nitin Gadkari, who will convey him the unpleasant news.
BJP leadership is also worried over Yeddyurappa's reported refusal to quit.  Top leaders of the party are working towards a smooth replacement for Yeddyurappa. 
Karnataka Ministers Suresh Kumar and Jagadish Shettar are among the front-runners for the post.
S. Suresh Kumar
Suresh Kumar, Karnataka's low-profile Law Minister, who has an absolutely clean image, is the frontrunner, according to sources. The MLA from Rajajinagar also holds the charge for Urban Development and Parliamentary Affairs in the Yeddyurappa cabinet.
Jagdish Shettar
If caste is the major consideration, Jagdish Shettar, who is a Lingayat like Yeddyurappa is a contender as well, though he does not have the latter's status in Karnataka. Shettar is the Rural Development Minister in the present government, and a four-time MLA from Hubli.
K.S. Eshwarappa
State BJP president, Eshwarappa is facing allegations of irregular land deals himself. He was a minister in the BJP-JDS coalition government headed by HD Kumaraswamy. In January 2010, he resigned his portfolio (Karnataka Energy minster) and was unanimously elected as the President of the Karnataka state unit of the ruling BJP. He also been the BJP state chief in 1993 and 1995.
Ananth Kumar
Ananth Kumar, considered by some to be a thorn in Yeddyurappa's flesh, is known at the national level, but as an urban Brahmin, who is not considered to have a state wide base, he might at best be only a long shot as chief minister. Kumar is a member of the Lok Sabha from Bangalore. He was a Cabinet Minister at the centre in the NDA-government headed by Atal Bihari Vajpayee.