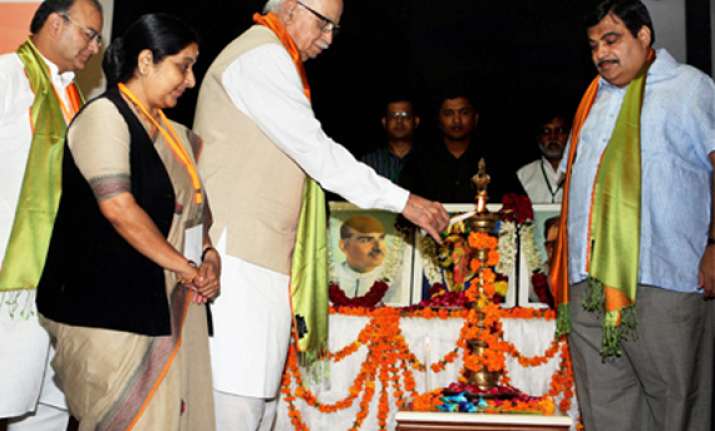 New Delhi, Nov 21: Ahead of the Winter Session of Parliament, senior leaders of the BJP today met at the residence of party leader L K Advani to chalk out the party's strategy.

The meeting of the executive committee of BJP parliamentary party was attended by BJP President Nitin Gadkari, Leaders of Opposition in Lok Sabha and Rajya Sabha, Sushma Swaraj and Arun Jaitley, deputy leader in the Rajya Sabha S S Ahluwalia.

Among other party leaders who were present at the meeting were Murli Manohar Joshi, Rajnath Singh, Venkaiah Naidu, Jaswant Singh, Yashwant Sinha, Ravishankar Prasad, Shanta Kumar and Ananth Kumar.

The meeting, which started at 11 AM, is aimed at chalking out the party's strategy in the Winter Session of Parliament beginning tomorrow.

The opposition BJP is set to corner the Congress-led UPA in Parliament on issues of price rise, corruption, and black money.

After formulating the BJP's strategy, the BJP-led NDA will meet in the evening to formalise its policy to present united opposition in cornering the UPA in Parliament.