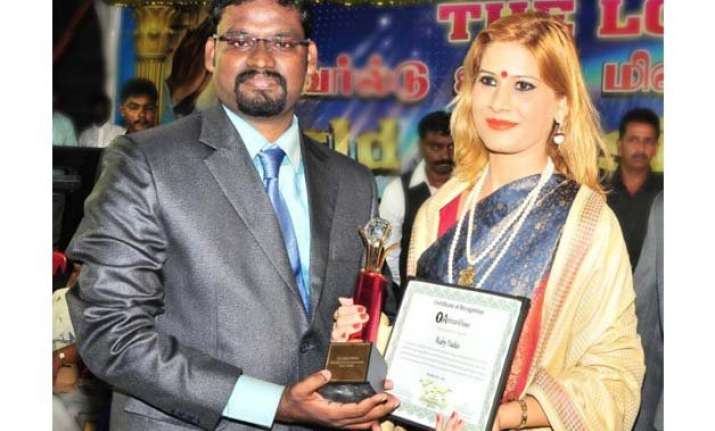 New Delhi: Bharatiya Janata Party (BJP) leader Ruby Yadav was recently honoured with 'World Peace Award' for her complementary role in promoting human welfare and ensuring peace and harmony in the society.
The award was conferred on her by International Human Rights and Peace Unison at an event organised in Chennai.
An elated Ruby said that the award is recognition of her hard work and will further motivate her to serve the society with greater enthusiasm.
"I want to work for the women of our society, especially the backwards, their empowerment and improving their lifestyles is my goal," said Ruby.
Ruby Yadav had unsuccessfully contested 2014 Lok Sabha polls from South Delhi as an independent candidate. Later on, she joined the BJP.
 
In past, Ruby has received many awards nationally & internationally for her social works to serve the humanity nationally & globally.
In May this year, she was awarded with 'Human Spirit Award' by 'African Views' for her selfless contribution to the global effort in ending all forms of discriminations against women, racism and segregation of caste and creed in India and beyond.
She was also honoured with the award 'Bhartiya Mahila Gaurav Award 2015' for Outstanding Individual Achievements & Distinguished Services to the nation through 'Beti Bachao Abhiyan'.
She had also taken part in Anna Hazare's anti-corruption movement very actively.