Follow us on New Delhi: Bharatiya Janata Party (BJP) leader Ruby Yadav called for better awareness among women about their rights to end female foeticide in the country.
Speaking at an event organised by non-profit organisation 'Sanwari Women' here, Yadav, also Miss India Queen-2013, said: "Government has developed strong measures against sex determination, but the gap still remains. Awareness among women about the issue is very important… Women need to know about their rights. They should be given equal opportunity in society."
Dedicated for the upliftment of women in the country, 'Sanwari Women Empowerment' organised a deep-rooted thought oriented women fest with a theme "Educate, Inspire, Empower—Let's Change Attitude".
Speakers like Renu Shahnawaz Hussain, Academician & Poetess; Anshu Pathak, Prolific Writer & Social Critic; Lalima Aneja Dang, Newsreader, FM-RJ, All India Radio expressed their views at the event.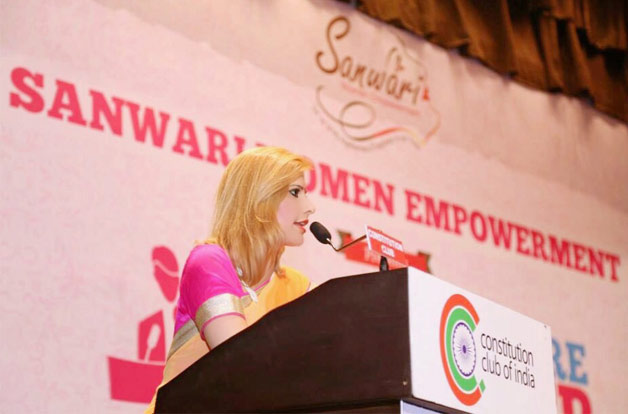 Recently, Yadav was honoured with 'World Peace Award' for her complementary role in promoting human welfare and ensuring peace and harmony in the society.
Ruby Yadav had unsuccessfully contested 2014 Lok Sabha polls from South Delhi as an independent candidate. Later on, she joined the BJP.