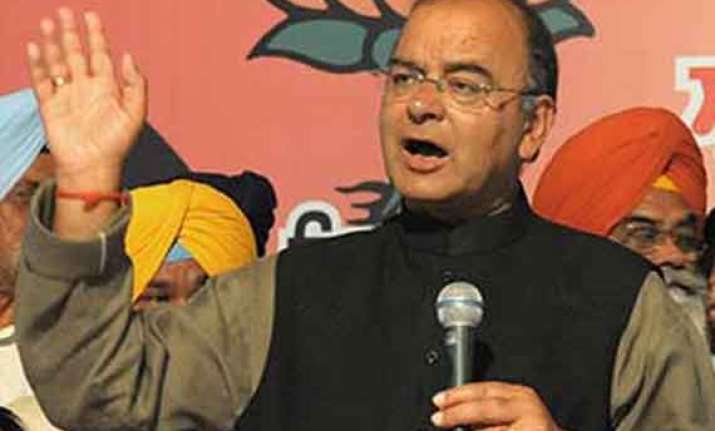 Amritsar: Hitting out at Aam Aadmi Party (AAP), the BJP today alleged that the political outfit's ideology was populist and only vote oriented.  
"Its (AAP) ideology is populist and only vote oriented. It demonstrated extreme opportunism," BJP leader Arun Jaitley wrote in his campaign diary.
Noting that AAP was a "governance disaster" in Delhi, he said that "it only represented political adventurism." He noted that if the Delhi Assembly elections were the high point for AAP, the Lok Sabha elections will spell doom for it.
Without naming AAP's Shazia Ilmi for her reported remarks asking supporters that her community must cease to be secular and adopt a more communal approach, he said that "such comments by a political party or its representatives cannot even be privately made".
"These comments reflect their mind set," he said adding that they demonstrated that the alleged "idealism" of AAP was illusory.
"The mask (of idealism) has slipped, even if accidentally," he said.