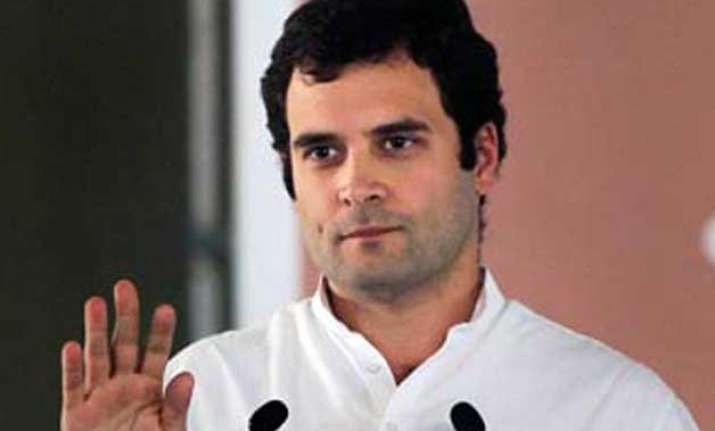 New Delhi: BJP today hit back at Congress for charging the Modi government with conducting "political espionage" on Rahul Gandhi, saying the opposition party has the habit of seeing conspiracies even in "routine" matters and considered itself above the law.
BJP also used the occasion to question the absence of Rahul Gandhi, saying his continued absence had "disturbed" the Congress so much that this has led to the party leaders' "loss of mental balance" and they do not know what they were saying.
BJP spokesman Sudhangshu Trivedi termed the police verification on Gandhi as a "routine exercise" carried out by Delhi Police for years, saying the same had been done even in the case of the Prime Minister, the Home Minister and BJP chief Amit Shah, veteran leader L K Advani and other senior opposition leaders like M Veerappa Moily, Naresh Agarwal and K Chandrasekhar Rao.
"It is a routine exercise being carried out for years. If Congress wants to make this a political issue, it shows its mentality that it considers itself above the law," he said.
Congress, Trivedi alleged, was devoid of any issues that is why it was making an issue out of such matters to gain political relevance.
He alleged Congress had resorted to snooping during its own rule when reports of bugging on the then Finance Minister Pranab Mukherjee had surfaced but no satisfactory explanation was given by the government.
"In the last government, such allegations of espionage cropped up during the UPA regime with regard to former Finance Minister Pranab Mukherjee, on which no unsatisfactory answer was given.
The BJP leader also accused Congress of appointing a special officer in the Home Ministry for only keeping a close watch on the developments in Gujarat, which was "unprecedented" and against all norms and the federal structure.
"Doing politics on such issues is part of their character," he said.