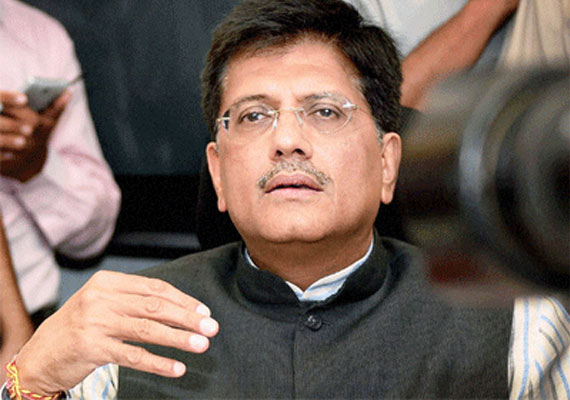 Ranchi: Union minister and senior BJP leader Piyush Goyal was today non-committal on the name of the BJP chief ministerial candidate ahead of the upcoming assembly polls in Jharkhand.
"(There are a) galaxy of leaders in the BJP. Every cadre is a leader...., " Goyal, who was flanked by former Jharkhand Chief Minister
Arjun Munda
and ex-deputy Chief Minister Raghuvar Das, said at a press conference here.
His evasive reply came when a reporter asked him who could be the party's choice for chief ministerial candidate for the upcoming assembly polls in Jharkhand.
Goyal, the Union Minister of State (Independent Charge) for Energy, Coal, New and Renewable Energy is in Ranchi to review things ahead of Prime Minister Narendra Modi's visit here tomorrow to inaugurate a power project.
During their visit a few weeks ago to call on senior leader Yashwant Sinha in jail, BJP's the then spokesmen Rajiv Pratap Rudi and Shahnawaz Hussain had also evaded the same query saying the party would let it know at the appropriate time.
Senior party leader L K Advani, who also visited Hazaribagh Central Jail to call one Sinha during the latter's agitation for electricity, had said the former external affairs minister was a fit candidate for the post.