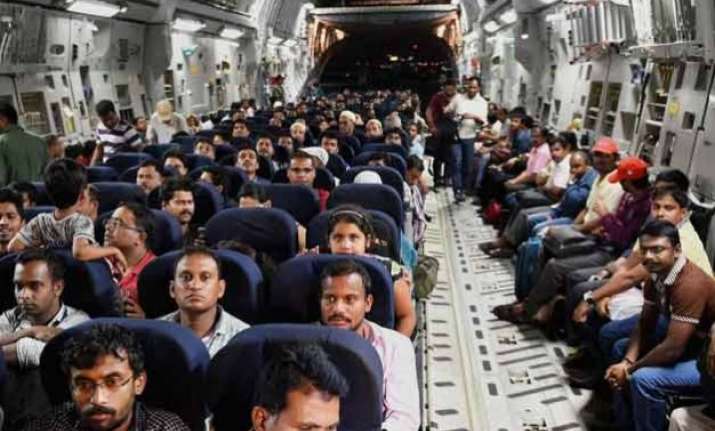 New Delhi: Lauding the government's efforts in bringing back Indians from strife-torn Yemen, BJP today said the safe and speedy evacuation of 4,500 countrymen has not just made the nation proud but also enhanced India's prestige in the world.
BJP said it is not just Indians who have been safely evacuated from in Yemen, 'Operation Raahat' has played a significant role in helping bring out citizens of 26 other nations too.
"The government has been successful in evacuating over 4,500 Indians trapped in Yemen. It is not just Indians who have been safely evacuated, but also nationals of 26 other countries including the United States and Singapore," BJP national secretary Shrikant Sharma said.
He said Prime Minister Narendra Modi has "taken pains to safely evacuate all Indians from Yemen" by launching 'Operation Raahat' and sent Minister of State  for External Affairs V K Singh there, which has made the country proud.
Sharma said whenever any crisis has come on Indians living anywhere in the world, the Prime Minister has taken care to ensure that Indians return safely.
"The Prime minister has not just made the country proud but has enhanced the prestige of India in the world. He needs to be complimented for his efforts," he said.
BJP leader said in the last ten months, the Modi government had evacuated 1,000 students from Ukraine and 7,000 Indians from Iraq including nurses. Similarly he ensured the safe return of 3,000 Indians, who were trapped in Syria.
"Indians living in foreign countries now feel confident that there is a government in their country that is concerned about them and is ready to support them when needed," Sharma said.