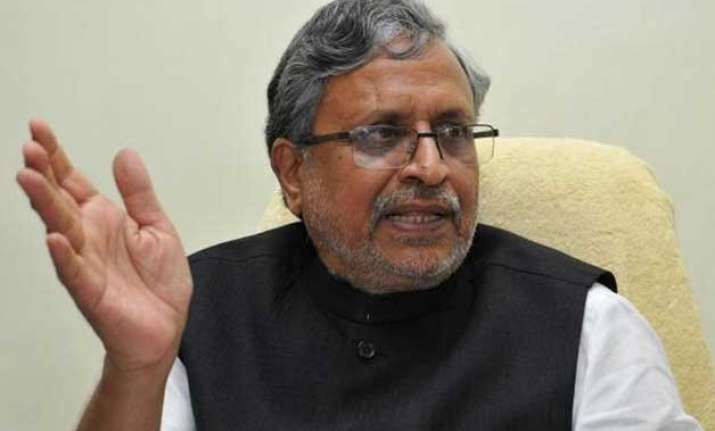 Patna: The Bihar unit of BJP today hailed Union government for announcing special assistance, on the lines of Andhra Pradesh, which would provide several concessions for setting up new industries in the state.
Thanking Prime Minister Narendra Modi and Finance Minister Arun Jaitley for the announcement in particular, senior BJP leader Sushil Kumar Modi said it would prove a great help in construction of social and physical infrastructure of the state.
Sushil Modi in a statement highlighted the concessions provided as per provisions of Andhra Pradesh Reorganisation Act.
It said new industries in AP gets 35 per cent concession by way of investment allowance and 15 per cent depreciation allowance. Besides, the Centre assists in programmes for development of backward regions.
The AP Act has provisions of building new capital, development of technical institutions, petrochemical complexes, metro and airport development, industrial corridors and power units, the statement said.
Sushil Modi hoped Bihar would also get assistance on the same lines.
The senior Bihar BJP leader also hailed Union government for announcement of another AIIMS like institution.
On Chief Minister Nitish Kumar charge of ignoring Bodh Gaya, Sushil Modi said in the last Budget itself sufficient fund was made available for development of Gaya and Bodh Gaya.
Sushil Modi, who is former Deputy Chief Minister of Bihar, lauded several announcements in budget like Accidental Insurance of Rs 2 lakh for poor and Prime Minister Jyoti Bima yojna of Rs two lakh in cash of natural death.
He also highlighted earmarking Rs 5,300 crore for irrigation and Centre's decision to devolve 62 per cent of its total earning to states.