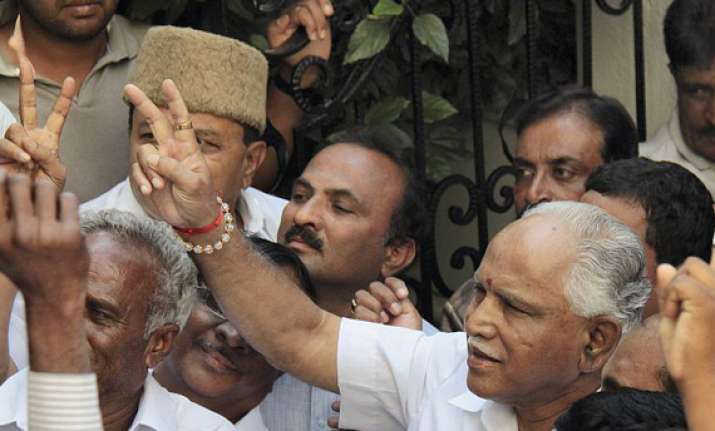 Bangalore, Dec 10: The BJP government faced the threat of instability after 13 MLAs, defying the party, threw their lot behind former Chief Minister B S Yeddyurappa, who formally launched his Karnataka Janata Party at a mega rally here on Sunday.
Thirteen loyalist MLAs of Yeddyurappa, who quit the BJP ten days ago, shared the dais with him in an open defiance, putting the ruling BJP in a quandary as it had warned of action if the legislators participated in today's rally or associated with its former state strongman.
Addressing the rally, a show of strength, a combative Yeddyurappa slammed Chief Minister Jagadish Shettar and threw down the gauntlet at him to seek a fresh mandate.
"Shettar said action will be taken against legislators if they participated in today's rally. The government has no majority now. You are in Chief Minister's chair because of the support of Yeddyurappa. If you have the guts, dissolve the Assembly and seek fresh mandate".