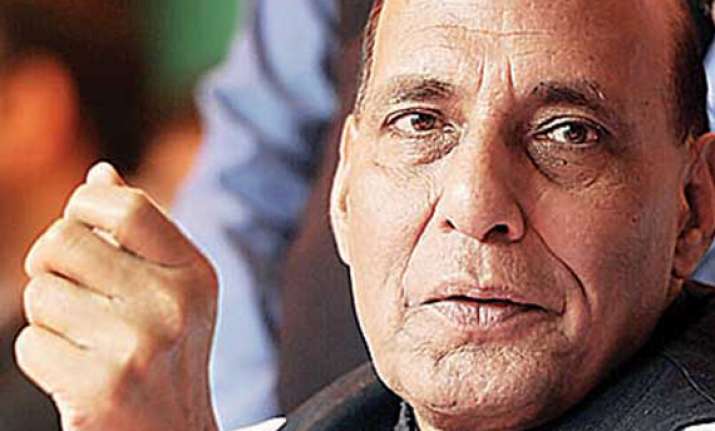 Karimganj/Diphu (Assam): BJP President Rajnath Singh today said people who came from Bangladesh after 1971 and settled in Assam or elsewhere in the country should be treated as illegal migrants and necessary action be taken against them.
"Everybody knows that there has been a huge influx of people of a particular community from Bangladesh during the last four decades and certain political parties have patronised them for vote-bank politics," Singh said a rally at Karimganj in Barak Valley.
"If BJP comes to power, we'll institute an inquiry to find out how so many people of a particular community could enter the country illegally and settle down," Singh said. 
"If, however, anybody comes with proper passport, visa or work permit, we have no problem with that but we cannot accept if they do not go back and settle down here," the BJP chief said.
"In the case of Hindus being harassed in Bangladesh and forced to flee that country, we cannot treat them as refugees, but must be sympathetic to their cause," he said.