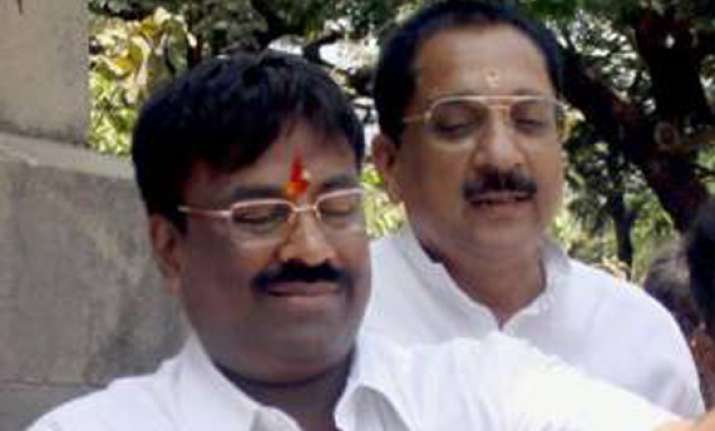 Mumbai, Feb 11: Former Maharashtra chief minister Vilasrao Deshmukh should quit the Union cabinet in the wake of the critical observations made by the Bombay High Court on his role in the land deal involving Subhash Ghai's Mukta Arts, state BJP demanded today.

"If Deshmukh does not quit, then Prime Minister Manmohan Singh should dismiss him from the ministry," state BJP president Sudhir Mungantiwar told reporters here.

The high court has directed Bollywood filmmaker Subhash Ghai to hand over to the Maharashtra government the 20-acre land allotted for his ambitious film institute— Whistling Woods International, located in Filmcity, Goregaon.

"Deshmukh has clearly misused his official position as the chief minister and it is not acceptable that a CM will personally sign such an agreement, which is illegal. It is clear that Vilasrao has extended undue favors to Ghai's Whistling Woods," the court had observed.

Mungantiwar also referred to the state government paying the Supreme Court a fine of Rs 10 lakh last year, imposed for obstruction of police action against the money lender father of Congress MLA Dilip Sananda, allegedly at the behest of Deshmukh, then chief minister.

"There are two more land cases (against Deshmukh) in the high court, whose verdict will be out soon," Mungantiwar said.

The party would approach the Governor and President to seek permission to file private cases against Deshmukh, he said.

Mungantiwar also disapproved of chief minister Prithviraj Chavan's announcement that it may not be feasible to provide houses in Mumbai for all mill workers. "This means you will be throwing out a lakh families of mill workers out of Mumbai," he said.

"On the one hand, the government gives 22 acres to Ghai free of cost and on the other, deprives the mill workers of their dues," he added.