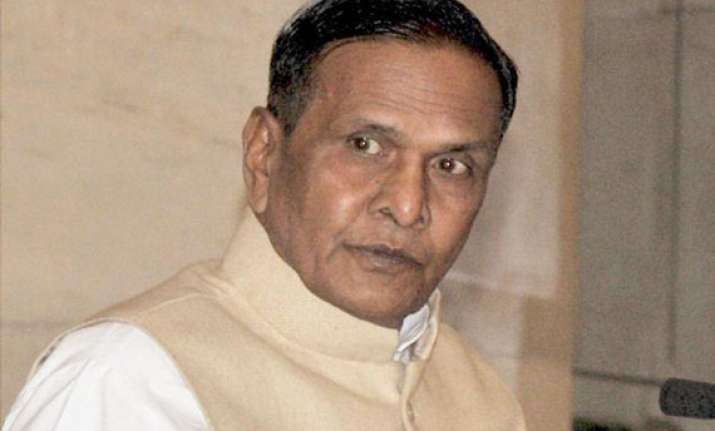 New Delhi: BJP today sought cancellation of Union Minister Beni Prasad Verma's nomination over his allegations against Narendra Modi and said his remarks were in line with the Congress' "desperate" strategy of unleashing personal attacks.
Terming Verma's utterances "despicable" and "absolute bottom", party spokesperson Nirmala Sitharaman said Congress must clarify its stand and should apologise, adding that it will approach the Election Commission to seek cancellation of his candidature.
"This is despicable, the nadir, the absolute bottom of what we have seen so far.... Verma is a repeat offender. We will approach the EC for cancelling his candidature. We demand that Congress party say whether it is with Verma in his comments or they apologise," she told reporters.
Sitharaman alleged Verma's comments are a part of Congress' strategy, having "understood" after five phases of polling that they are clearly out and BJP-led NDA has emerged as an alternative.
Accusing Congress Vice-President Rahul Gandhi of being a "hypocrite" as he campaigned for party's Saharanpur candidate Imran Masood after denouncing his comment that he would cut Modi into pieces, she said Rahul should clarify his stand now that he was against personal attacks.
On reports that an LJP leader had met separatist Kashmiri leader Syed Ali Shah Geelani, who had claimed that two emissaries of Modi had met him, she said it does not prove anything.
"That is not Modi sending emissaries," she said.