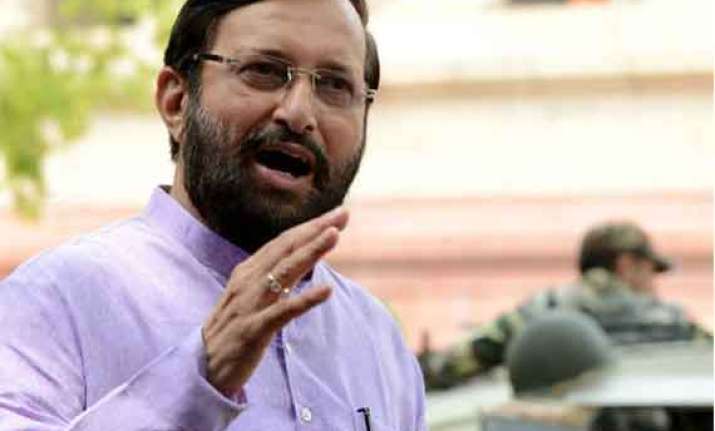 New Delhi: As Congress and other parties sought action from Election Commission against Narendra Modi for his roadshow during filing of nomination, BJP today hit back saying they were rattled by the "spontaneous" response of the people and claimed it had done nothing illegal.  
"Congress cannot chew it, cannot digest the success of Modi.
That is why they went complaining against EC and media forgetting that they cannot curb media," BJP spokesperson Prakash Javadekar said here after Congress objected to the telecast of Modi's roadshow in Varanasi during voting for the sixth phase and accused the Election Commission of "inaction".  
He also dismissed statements of Congress leaders Meem Afzal and Beni Prasad Verma as a reflection of the party's "exasperation and desperation" and said every "abuse" hurled at Modi will "turn into a flower" and people were taking their "democratic revenge" by giving mandate to BJP.
"Yesterday there was tremendous and spontaneous response to the nomination Narendra Modi in Varanasi.