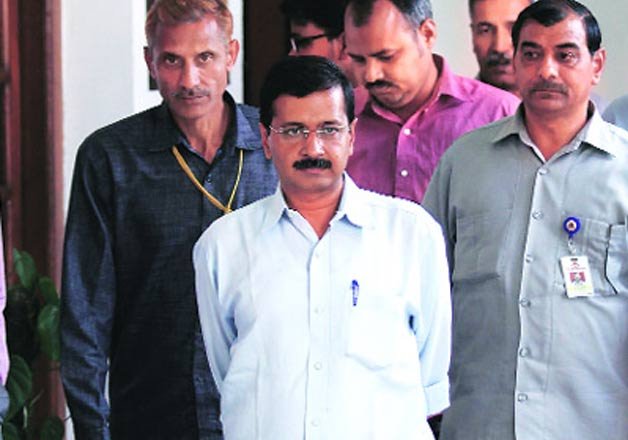 New Delhi: Aam Aadmi Party's new advertisement has drawn criticism from all quarters with political and non-political organisations hitting out at Arvind Kejriwal government for its "regressive" ad.
BJP threatened to approach the Supreme Court if the commercial was not withdrawn soon, which it termed as a "violation" of the apex court's order.
The AAP government's latest advertisement on TV channels highlights how it has improved governance in Delhi and repeatedly takes Chief Minister Arvind Kejriwal's name, crediting him for all the good that has come in Delhi.
In a statement issued on Friday, BJP's national secretary R P Singh said even though Chief Minister Arvind Kejriwal's face is not seen, the way his name has been repeatedly taken as a 'messiah of poor' while leaders of other political parties, administrative officials and media have been projected as villains was a gross "violation" of apex court's order.
Decrying "personality cult" as an anti-thesis of democracy, the SC had recently barred publication of photos of leaders in government advertisements except those of the President, Prime Minister and the Chief Justice of India.
Congress also hit out AAP and termed the new advertisement campaign of Delhi government as 'pathetic' and said that it only glorified CM and AAP chief Arvind Kejriwal as an equal to god.
"Delhi government ad is an absolutely pathetic and third rate advertisement. It glorifies a person which is just not permitted as a government advertisement," Congress leader Sandeep Dikshit said.
"I have never seen such an advertisement anywhere in India where a person is glorified almost to be equal to God perhaps that is what [Arvind] Kejriwal ji thinks he is. It is complete misuse of money and it is full of lies," he added.
Swaraj Abhiyaan, led by ousted AAP leaders Prashant Bhushan and Yogendra Yadav, on Friday termed the Delhi government's latest TV commercials as an example of "political corruption" and "highly regressive".
Prashant Bhushan in a series of tweets said the ad amounted to a "crass" projection of Kejriwal apart from being "crude abuse" of funds, which was "against" a Supreme Court order.
"Apart from being a crass and crude abuse of funds the Kejriwal ad on TV is sexist and projects women as servants of their husbands. Shocking," Bhushan, a senior Supreme Court lawyer tweeted.
The new advertisement campaign is a two-minute TV spot in which it makes claim that Kejriwal has money to spare for improving the life of people because of what he has saved by stopping corruption.
According to reports, the campaign is expected to run for a week and the slots have cost the state exchequer about Rs 1.5 crore.