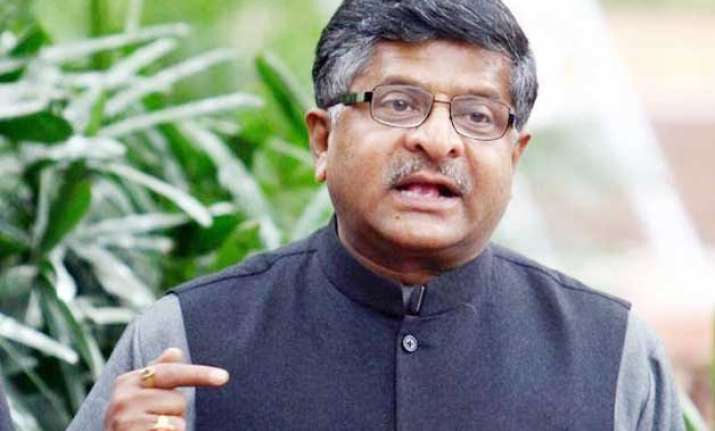 New Delhi: The Congress on Tuesday said scrapping Section 66A of the IT Act was a "welcome decision", while the ruling BJP maintained the government was not "in favour of curtailing honest criticism".
The Supreme Court struck down the section that allowed arrests for posting objectionable content online, finding it incongruent with Article 19(1)(a) of the Constitution, which guarantees freedom of speech.
Following the verdict, leaders of the Bharatiya Janata Party (BJP), Congress and CPI-M hailed the verdict, many describing it as "appropriate".
Minister for Information and Technology Ravi Shankar Prasad told the media: "We respect communication of ideas on social media, not in favour of curtailing honest criticism, dissent on social media."
"A landmark day for freedom of speech and expression," BJP spokesperson Nalin Kohli told reporters.
Congress leader Manish Tewari said: "Section 66A gave too much power in the hands of law enforcement agencies. It's a welcome decision."
Welcoming the verdict, CPI-M leader Brinda Karat told IANS that the party has "always strongly opposed it not just because it is a question of misuse, it was also an instrument to curb the democratic expression".
Congress MP Shashi Tharoor tweeted: "Glad the SC has struck down Section 66A of the IT Act, which was liable to misuse; freedom must not be curbed."
However, a sense of skepticism prevailed among some leaders such as Shiv Sena's Sanjay Raut, who maintained that "social media does have positive impact, but it's also being misused".
Section 66A reads: "Any person who sends by any means of a computer resource any information that is grossly offensive or has a menacing character; or any information which he knows to be false, but for the purpose of causing annoyance, inconvenience, danger, obstruction, insult, shall be punishable with imprisonment for a term which may extend to three years and with fine."