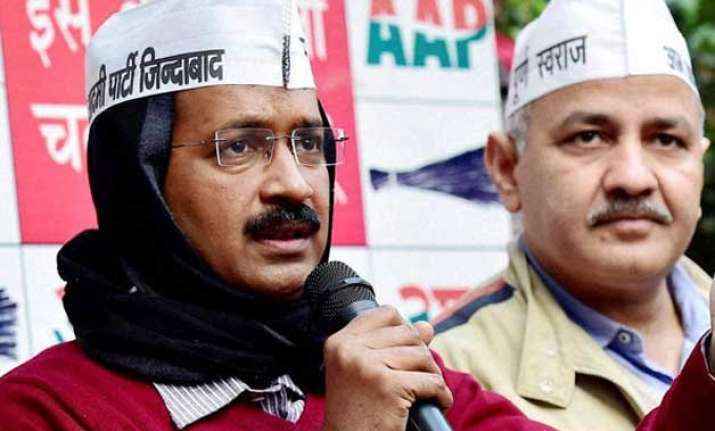 New Delhi: BJP and Congress today accused the Arvind Kejriwal government of misleading people by playing tricks with figures while announcing 50 per cent cut in power tariff and free water scheme.
BJP Legislature Party leader in Delhi Assembly, Vijender Gupta termed the announcement by the AAP government on cheap power and free water "misleading" and said AAP could not deliver what it had promised to the people in the run up to the Assembly polls.
Demanding relief for all consumers irrespective of various slabs, Delhi Congress Chief Spokesperson Mukesh Sharma wondered why the government has decided to charge full amount if monthly consumption crosses 400 units.  Sharma said the AAP government was resorting to "financial jugglery to mislead the people and was playing with the figures".
The AAP government has announced a 50 per cent subsidy on monthly power consumption of up to 400 units and 20,000 litres of free water per month to all households having metered connection.
"Majority of people today felt cheated. The AAP government has failed to fulfil the promises the party made to the people before the election," Gupta said.
Delhi BJP President Satish Upadhyay also slammed the AAP government, saying it should have provided the benefits to all the citizens.
"BJP demands providing power at 50 per cent rates upto consumption of 400 units and after that there should be provision for more relief because in its election manifesto AAP had never said that it will provide relief only up to 400 units," he said.
"Similarly, all the families of Delhi should be supplied 700 litres of water free of cost whether they have meters for the supply of water or not," he said.
Sharma said the Congress government had also provided 30 per cent subsidy to those whose consumption was upto 400 units per month.
Upadhyay said only 25 to 30 per cent people in Delhi have metered water connections and the free water scheme could be availed by only 10 per cent people.