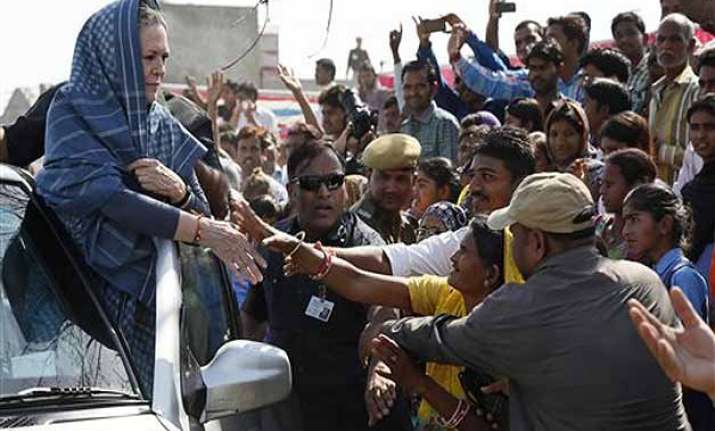 Jammu: In the wake of two militant attacks in Jammu in less than 24 hours, the congress today accused BJP of "compromising national interests for the sake of sharing power" in the politically "supersensitive" state of Jammu and Kashmir.
"The party (BJP) has compromised on the national interests for the sake of sharing power in the politically supersensitive state of Jammu and Kashmir" President of Jammu and Kashmir Pradesh Congress Committee Ghulam Ahmed Mir said here.
He said that after Prime Minister Narendra Modi admitted in the floor of the parliament that BJP has ideological differences with its coalition partner in Jammu and Kashmir, continuation of an alliance with ideological differences was a matter of concern for the whole nation.
Terming the coalition between BJP and PDP an "unholy bonhomie", the PCC chief said that the alliance was casting its shadows as everybody in the country irrespective of party affiliations were concerned about the happenings in the state.
"BJP especially its State unit owes an explanation to the people of the state and the country as to why national interests were pushed in the back burner for the sake of power," he said.
Mir also accused the Mufti Mohammed Sayeed led BJP-PDP government in the state of failing to provide security to the residents of the state.
"Repeated militant strikes one after another in various parts of the state in the last few weeks speak volumes about the failure of the present government to secure the life and property of the people," he said.
While condemning today's militant attack in Samba, Mir castigated the BJP-PDP coalition government for its failure to contain growing subversive activities by the anti social elements in the state.
"The entire state is seriously concerned over the spate of the increase in Fidayeen (suicide) attacks in the state since the present dispensation in the state has taken over," he said.
He said due to the prevailing situation of "uncertainty on the security front not only people of the state but the entire country were feeling shocked".