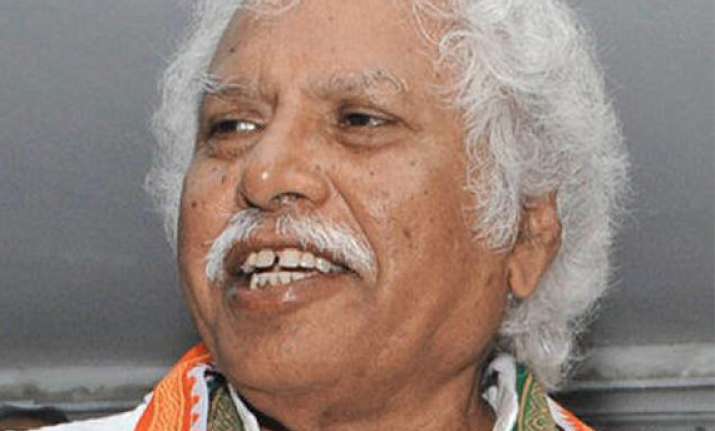 Ahmedabad: BJP complained to the Election Commission here today, seeking action against Congress Lok Sabha candidate from Vadodara Madhusudan Mistry for his alleged "loose and vulgar statements" against Sushma Swaraj.  
"Madhusudan Mistry has crossed all permissible limits of law by making loose and vulgar statements against the dignity of women," a complaint filed by BJP's state president R C Faldu reads.
Mistry had allegedly made remarks against BJP's prime ministerial candidate Narendra Modi and controversial remarks against senior party leader Sushma Swaraj.  
The BJP complaint quoted Mistry's remarks - "First of all, she should get a medical examination done and let us know if there is any good news" - in response to Swaraj's statement that there are chances of "good news".  
In its complaint, the BJP alleged that Mistry's statement is "vulgar and intended to tarnish the image of a woman who herself is an elderly person".